Here is another one for all you creative people out there (I will aim to do something non-art related next week I promise).
A lifetime license for Adobe Illustrator CS6 costs over $700. Again, I am sure if you are a professional graphic designer then you are going to want the advanced features and support that Adobe can provide but what are you to do if you only need to create or manipulate vector graphics on a more casual basis or as a hobbyist?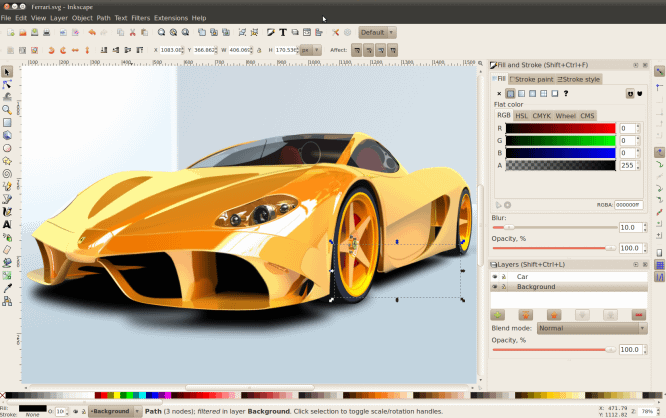 InkScape may be the answer. As with Krita, the interface is designed with Adobe Illustrator users in mind and anyone who has ever used Illustrator will find a lot of the features instantly recognisable.
It may also be a good primer for beginners or students to get a feel for how vector art works before forking out the big bucks for commercial-grade software.
I have used it to manipulate vector images and create DXF files for use in CAD/CAM software and it works well for this. Converting digital images into physical objects using CNC machines (that is a story for another time).
InkScape is available for Windows, macOS and Linux. You can find out more about it and download it from https://inkscape.org.