As I mentioned in the first 'Free Stuff Friday' article; OpenOffice vs Microsoft Office, there is an excellent free alternative to Microsoft's pricey Outlook program.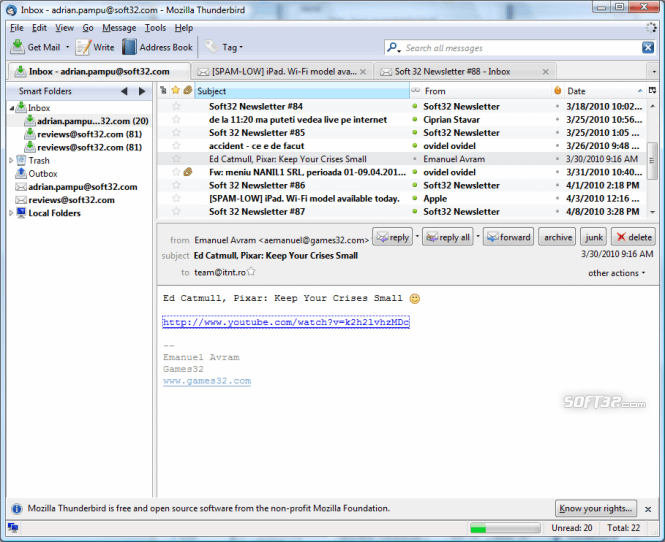 From the people that bought you Firefox (also worth a look if you are still using Safari, Internet Explorer or Edge for a web browser), Mozilla also created Thunderbird, a mail client that is much better than the default mail clients that come with Windows or macOS. For most home users it is more than sufficient for reading, organising and writing e-mails. And until the latest versions of Outlook, it is much easier to set up. Upon installation, you simply need to enter your e-mail address and password and it will automatically configure your mail server settings for you, which can confuse a lot of people if they are unfamiliar with it.
You can find out more and download Mozilla Thunderbird for free from https://www.thunderbird.net/en-US/.
Here is another one for all you creative people out there (I will aim to do something non-art related next week I promise).
A lifetime license for Adobe Illustrator CS6 costs over $700. Again, I am sure if you are a professional graphic designer then you are going to want the advanced features and support that Adobe can provide but what are you to do if you only need to create or manipulate vector graphics on a more casual basis or as a hobbyist?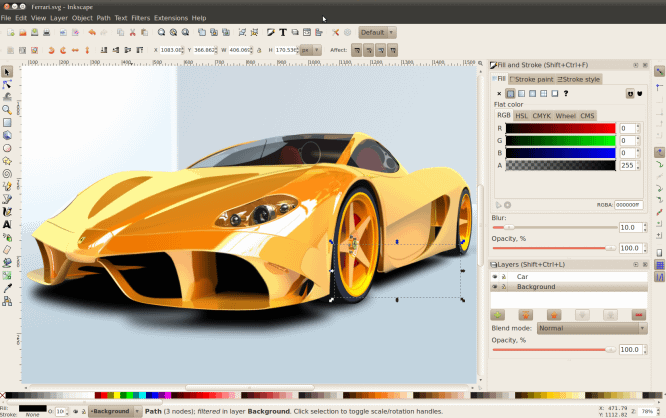 InkScape may be the answer. As with Krita, the interface is designed with Adobe Illustrator users in mind and anyone who has ever used Illustrator will find a lot of the features instantly recognisable.
It may also be a good primer for beginners or students to get a feel for how vector art works before forking out the big bucks for commercial-grade software.
I have used it to manipulate vector images and create DXF files for use in CAD/CAM software and it works well for this. Converting digital images into physical objects using CNC machines (that is a story for another time).
InkScape is available for Windows, macOS and Linux. You can find out more about it and download it from https://inkscape.org.
Anyone who has ever had any involvement in digital art has heard of Photoshop. It is an industry-standard for digital creatives everywhere and most people don't give any alternatives a second thought, it is Photoshop or bust.
While I am not much of a digital artist myself, I have dabbled with it in the past and occasionally I will use Photoshop to touch-up photos or create a graphic for a website.
Recently, while trawling the internet I came across some free digital painting software that has been getting a lot of attention. Krita.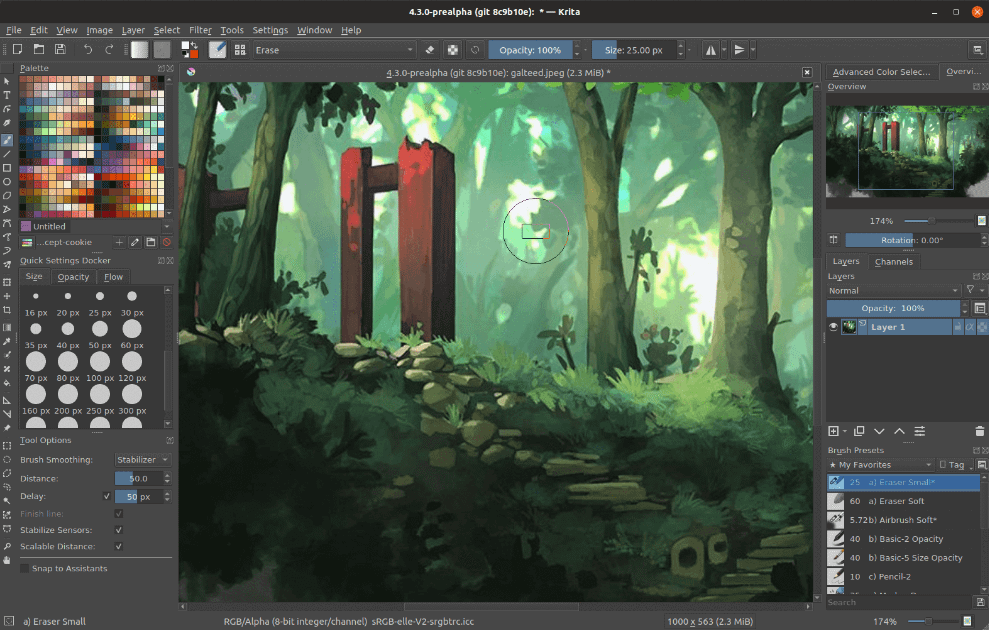 To be fair to Photoshop, Krita is aimed squarely at digital painting, so cartoonists, illustrators, and concept-artists, for example, should definitely check this out. Photoshop is probably still going to excel at photo and image manipulation.
Having used both Krita and Photoshop, I can say, and it is probably obvious from the screenshot above, the user interface and the way Krita works is very similar to Photoshop, so any Photoshop veterans out there will pick this up in no time.
For total beginners, there is tons of documentation on how to use it on their website and there are also a lot of tutorials on YouTube to get you started.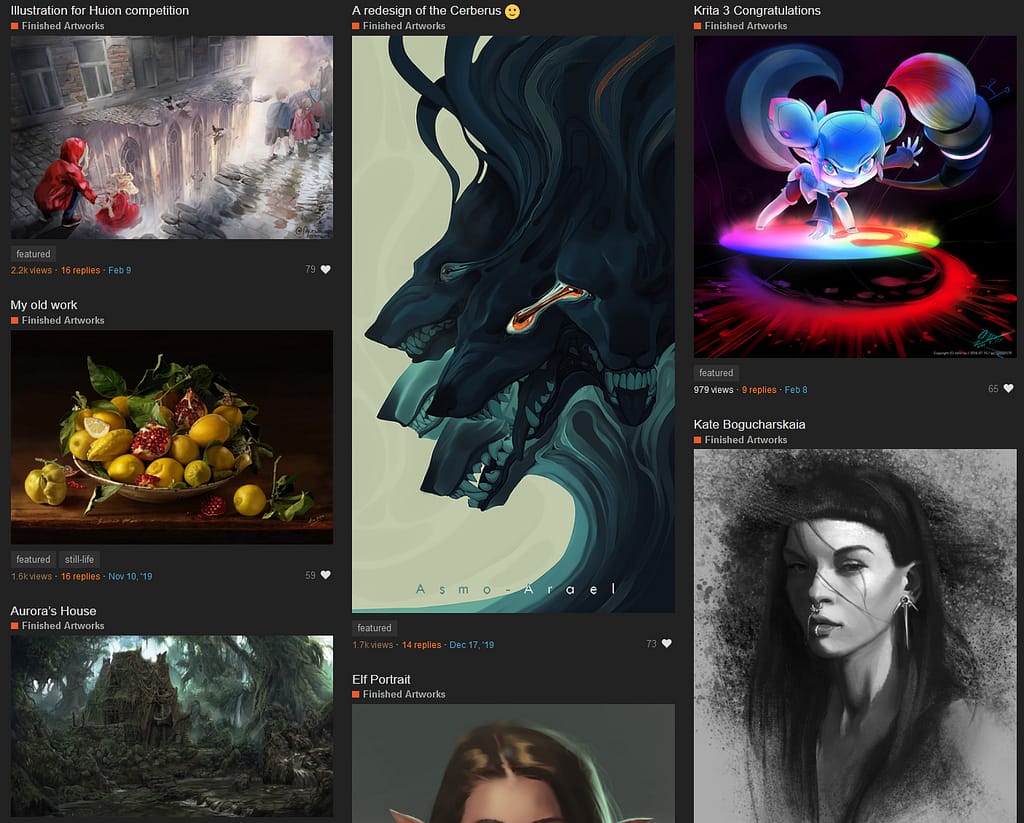 You can find out more and download Krita for free from https://krita.org.
Before the proliferation of open-source software, there was not a lot you could achieve on a computer without spending money on software. Quite often the software that you could acquire for free was of poor quality, extremely limited, loaded with viruses and malware and was generally rubbish.
While professional users will want to stick with paid, premium, industry-standard software; Microsoft Office for business users, photographers with Adobe Photoshop & Lightroom, engineers with AutoDesk or SolidWorks as an example, which is fine. Many home or casual users cannot justify spending hundreds and sometimes thousands of dollars to achieve what they want. For this reason, I am going to begin a series of articles on excellent and, more importantly, free alternatives to popular software.
OpenOffice as an alternative to Microsoft Office.
A single device license for Microsoft Office Home & Business costs upwards of $340 (at the time of writing) and while Office365 subscriptions are quite a lot cheaper initially, you will be paying a monthly fee for the software indefinitely for as long as you wish to use it.
Anyone who has ever used a computer is probably familiar with Microsoft Office and it is a staple in any business setup. However, it is not always absolutely necessary for small-business and home users to spend big dollars, you can fulfill most of your word processing, spreadsheet, and graphing needs by using OpenOffice.
OpenOffice was released back in 2001 and is still regularly updated and supported to this day. It contains a suite of programs which includes word processing, spreadsheet, and slideshow presentation software among others.
Documents and spreadsheets created in OpenOffice can be opened and edited inside Microsoft Word and Excel. Inversely, any documents or spreadsheets created in Microsoft's suite of software, in most cases, can be opened in OpenOffice.

Admittedly, some of the more advanced capabilities of Microsoft Office do not feature in OpenOffice but 90% of users won't even notice nor require them anyway.
OpenOffice does not include an e-mail alternative to Microsoft Outlook either, but that will be covered in another article.
You can find out more and download OpenOffice from www.openoffice.org.
There is also a similar open-source project called LibreOffice which aims to achieve the same thing. You can find out more about LibreOffice here at www.libreoffice.org.